Wellness and chronic care
With all the programs and services available to Medicare patients, we recognize how challenging it can be to stay informed about the variety of care options you have and what services are available to you.
Our Population Health Team helps Medicare patients navigate Medicare wellness and chronic care services that are available.
We provide you with educational information and assistance with planning and coordinating your visits and screenings with your primary care provider, specialists, pharmacy or other care facilities.
Our primary care providers participate and support the Medicare wellness and chronic care services through two programs:
The annual wellness visit
A preventive program paid for by Medicare, for our Medicare patients.
Medicare offers you an annual wellness visit once every 12 months at no cost to you. This visit is an opportunity to update and develop your personalized, preventive health plan with your provider based on your current health risk factors. This visit also reviews any screenings and lab work you are eligible to receive.
We will complete a Medicare health assessment with you via phone to review your medications, health history and services specific to your care needs. This will include ordering any necessary lab testing, recommended immunizations, scheduling imaging services and placing referrals when indicated.
PHYSICAL EXAM: A physical exam, commonly referred to as a problem-focused visit, is when your primary care provider examines your body to determine if there is a physical issue or not. During a physical exam, your provider may listen to your heart and lung sounds and examine the body while diagnosing a disease or illness. This exam may not be covered by Medicare.
WELLNESS VISIT: The annual wellness visit is focused on prevention and is an important Medicare benefit that helps you and your provider work together to maximize your level of health and well-being. The annual wellness visit is covered by Medicare.
There is a pre-screen phone call and then a visit with your provider. The following may be discussed and reviewed:
Your past medical and surgical history, including experience with illness, hospital stays, operations, allergies, injuries, treatments and immunizations.
Your current medications and/or over the counter (OTC) supplements (vitamins, topicals, creams, minerals, aspirin, laxatives, pain relievers, etc.) and anything else that doesn't need a prescription.
Your family medical history, including diseases that may be hereditary or place you at risk.
Your social history, including alcohol, tobacco and illicit drug use.
Your diet and physical activities.
Your potential risk for depression and other mood disorders.
Your functional ability and level of safety such as falls risk, home safety, hearing or visual impairment.
Your height, weight and blood pressure.
Any advanced directives or "end-of-life" planning you wish to discuss.
The possibility of ordering additional preventive screenings such as cholesterol, diabetes, prostate cancer, colorectal cancer, mammography and/or bone density imaging.
Be familiar with your current prescription medications and supplements you are taking or should be taking.
Obtain any past medical records and immunization history you are able to access from other providers or pharmacies.
Learn as much as you can about your family's health history. This information will help us to better understand what screenings you are eligible for.
As a reminder, this visit is not intended to be a physical exam, but a visit to gather accurate information toward personalized, preventive care, promoting health and well-being.
Please call 406.375.2985 to schedule your Medicare annual wellness visit appointment or to allow us to answer any further questions you may have. Thank you for choosing Bitterroot Health for your healthcare needs; we look forward to hearing from you!
Chronic care management
A nurse-supported program for those with traditional Medicare who have two or more chronic conditions lasting at least one year or longer.
Chronic care management is available to traditional Medicare members who have been diagnosed with two or more chronic conditions expected to last at least 12 months and may place you at significant risk for further or future challenges in health status.
Our team of registered nurses work directly with your primary care provider at Bitterroot Health. Our goal is to ease coordination of your care, motivate your ability to self-manage current and chronic disease conditions, and encourage your care involvement by:
Creating a plan of care relating to your health conditions and personal health goals and values to support quality of life.
Identifying opportunities to improve health behaviors affecting your activities of daily living and health condition, reinforcing preventive care needs and follow-up care.
Assisting with preparation for provider or specialty visits including referrals, coordinate and communicate with specialists, pharmacies, outpatient care and community services and/or resources.
Encouraging management of self-care needs and independence, providing education, advocacy and support during disease progression.
Answering questions and concerns that you, your family or caregiver may have about your plan of care, health symptoms or status to help avoid a setback or hospital admission.
24-hour access to the health care Ttam.

8 a.m. to 5 p.m., Monday through Friday, call 406.375.4675.
After hours, for the on-call clinic provider, please call 406.363.2211.

Priority access for you, your family and/or caregiver to your provider's team, to address acute and chronic care needs by face-to-face, phone, MyHealth portal or telehealth communications and/or visits.
Please contact us directly so we can discuss your specific needs and help you plan and manage your care. Monday through Friday, 8 a.m. to 5 p.m., at 406.375.2985.
Your wellness and chronic care team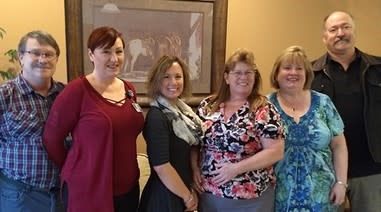 Carl, BSN, RN, BC; Rachel, RMA; Stacy, BSN, RN; Linda, LPN; Leslie; and Mike, RN