MyHealth Patient Portal
We offer safe, secure access to your health information, 24 hours a day, seven days a week!
Use MyHealth to:
Communicate with your healthcare team.
Renew prescriptions.
View imaging and lab test results.
View, download or send your medical information.
Get your clinic, hospital or emergency department discharge information.
For help enrolling in the MyHealth portal, please call Technical Support at 877.621.8014, 24 hours a day, seven days a week.
To access MyHealth via your smart phone, there are two options: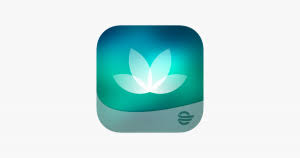 Android users can download the HealtheLife app to sign in to their MyHealth account.
iPhone users can sign in via their Apple Health app that comes with their phone.
Benefits of using the Apple Health app:
View ALL your health records. Apple Health aggregates your health records from multiple hospitals and clinics you visit—all in one place!
Easy setup. Simply open the Health app on your iPhone. Under the "Health Records" section, click "Add an Account" and search for Bitterroot Health. Then log in with your MyHealth username and password.
Stay up-to-date. You only need to log in to MyHealth once via the Apple Health app. Your records will automatically appear, and you'll be notified when new records are available.
Secure. Apple Health encrypts your information.