Custodian
Job number:
#032322.1
Category:
Support Services - Non-Clinical
Facility:
Bitterroot Health
Department:
Environmental Services
Status:
FT
Schedule:
FT
Shift:
40 hrs/wk
Description: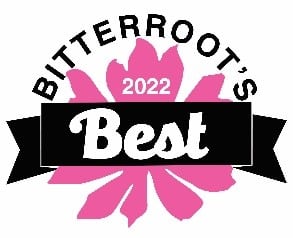 BITTERROOT HEALTH VOTED "BITTERROOT'S BEST EMPLOYER"
Position Summary
A hospital custodian works in our hospital, clinics as well as other adjacent facilities to maintain a clean, safe, sterile environment in and around such facility. They maintain cleanliness and a safe environment in all MDMH facilities that are constantly exposed to the spread of dirt and grime on all flooring surfaces and cloth furniture.
Minimum Qualifications (Education, Licensure, Experience)
High School diploma or equivalent.
Have and maintain a mechanical aptitude.
Ability to effectively present information and respond to questions from groups of managers, clients, customers and the general public.
Knowledge of fractions, percentages, ratios and proportions.
Ability to interpret an extensive variety of technical instructions.
Environmental Conditions
Normal office and clinical environments. When working in clinical areas, potential for exposure to infections and communicable diseases, blood and body fluids, electrical equipment, chemicals. Must follow standard precautions.
Knowledge, Skills, and Abilities
Excellent interpersonal and communication skills
Ability to operate most standard office equipment
Attention to detail
Strong organizational/time management skills
Discernment and good judgement
Flexibility to adapt to a variety of work assignments
Ability to analyze and discern data
Ability to manage stressful situations
Ability to work independently
Ability to work in a team environment
JOB RESPONSIBILITIES (Essential Functions)
Routine cleaning of all facility floors, including but not limited to patient rooms, exam rooms, Emergency Rooms, clinical areas, lobbies, restrooms, and corridors. Routine cleaning of flooring in all auxiliary office buildings. This includes, but is not limited to, tile, wood, carpeting, etc.
Cleaning of the Operating Room floors to sanitary standards.
Cleaning of Labor and Delivery rooms including C-Section room floors to sanitary standards.
Ensure a safe, clean, attractive environment for patients, staff, and visitors.
Responsible for maintaining and stocking of floor cleaning supplies.
Responsible for proper disposal of all waste involving the cleaning of any surfaces.
Promotes and supports Quality Improvement system for the department.
Assists in ensuring the departments floor cleaning equipment is properly maintained and available for use.
Demonstrates adherence to the laws and regulations passed by official regulating bodies, general principles of ethical conduct and internal policies and procedures.
Other duties as assigned.
PERFORMANCE EXPECTATIONS
STANDARDS:
Attitude
Communication
Ownership
Professionalism
Recognition
Safety
Service
Teamwork
Accountability
Posted:
Wednesday, March 23, 2022
Closing:
Open until filled
Apply for this job