Medical Social Worker
Job number:
#050721.1
Category:
Professional - Clinical
Facility:
Bitterroot Health - Daly Hospital
Department:
Nursing
Schedule:
PRN
Shift:
As needed
Description:
JOB TITLE: Medical Social Services Worker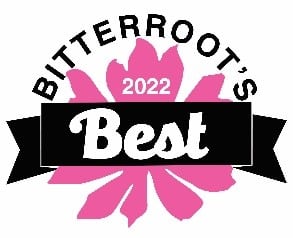 BITTERROOT HEALTH VOTED "BITTERROOT'S BEST EMPLOYER"
I. POSITION SUMMARY:
Responsible for providing social services and discharge planning functions for the Hospital. The Social Worker provides resources for in-patients, out-patients, Emergency Department patients, and support to the skilled unit designee when needed. Responsible for consultation and direction of social services in the acute care and Swing bed unit. Develops, organizes and implements programs, policies and procedures, conducts case work services, and recommends functions to ensure overall operational viability. Maintains performance improvement activities within the department and participates in CQI activities. Serves on appropriate hospital and community committees. Promotes the hospital's culture of excellence.
II. QUALIFICATIONS:
Education: BSW graduate from an accredited School of Social Work
Experience: 3 or more years of previous experience in a health care setting and discharge planning.
III. ESSENTIAL FUNCTIONS:
Responsible for performing psychosocial assessments on Medicare, Medicaid and high risk patient to determine social service and discharge planning needs; always documents assessments, and communicates with physicians the social services and discharge planning needs.
Communicates with patients, family members, and caretakers the needs of the patient anticipated plans. Treats patients and families in a professional manner with dignity and respect, and involves patient/family in the formation of the discharge plan.
Maintains current knowledge of resources available within the community, maintains supply of resource materials to be distributed to patient/families when needed. Is able to obtain other resources as needed.
Collaborates with the Interdisciplinary discharge planning team, Case Managers and Utilization Review for optimum post-discharge services. Attends quarterly MR-UR committee meetings. Maintains an effective working relationship with appropriate departments to provide an exceptional patient experience.
Demonstrates adherence to the laws and regulations passed by official regulating bodies, general principles of ethical conduct and internal policies and procedures.
Bitterroot Health is proud to be an Equal Opportunity Employer.
Posted:
Friday, May 7, 2021
Closing:
Open until filled
Apply for this job