Certified Registered Nurse Anesthetist (CRNA)
Job number:
#032522.5
Category:
Professional - Clinical
Facility:
Bitterroot Health
Department:
Surgical Services
Status:
FT
Shift:
40 hrs/wk
Description:
Certified Registered Nurse Anesthetist (CRNA) opportunity in beautiful Hamilton, Montana!!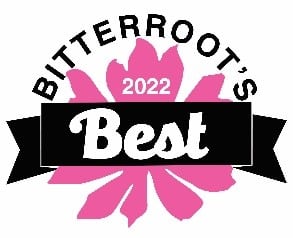 BITTERROOT HEALTH VOTED "BITTERROOT'S BEST EMPLOYER"
Bitterroot Health is seeking candidates to fill a Certified Registered Nurse Anesthetist (CRNA) position. CRNAs practice according to their expertise, Montana state statutes or regulations, and institutional policy. This position will administer anesthesia and anesthesia-related care in four general categories: (1) pre-anesthetic preparation and evaluation; (2) anesthesia induction, maintenance and emergence; (3) post-anesthesia care; and (4) perianesthetic and clinical support functions.
Minimum Qualifications:
Education:

Graduate from a nurse anesthesia educational program accredited by the Council on Accreditation of Nurse Anesthesia Educational Programs (COA) or its predecessor.
Pass the certification examination administered by the National Board of Certification and Recertification of Nurse Anesthetists (NBCRNA).

Licensure and Certifications:

Current Registered Nurse License in the State of Montana. Current BCLS, ACLS, PALS and NRP certifications.
Current certification by: the National Board of Certification and Recertification of Nurse Anesthetists (NBCRNA).
Recertification is required of CRNAs on a four year basis. Recertification is administered by the NBCRNA. This council reviews CRNA qualifications regarding (1) current licensure as a registered nurse, (2) continuing education (100 CE credits), (3) certification that he or she has been substantially engaged in the practice of anesthesia during the two year period, and (4) verification of the absence of mental, physical or other problems that could interfere with the practice of anesthesia.

Job Knowledge/Skills/Abilities: CRNAs strive for professional excellence by demonstrating competence and commitment to clinical, educational, consultative, research, and administrative practice in the specialty of anesthesia. CRNAs should actively participate in the development of departmental policies and guidelines, performance appraisals, peer reviews, and clinical and administrative conferences. In addition to these activities, CRNAs should assume a leadership role in the evaluation of the quality of anesthesia care provided throughout the facility.
The scope of practice engaged in by the CRNA is within the individual competence of the CRNA. Each CRNA has the responsibility to maintain competency in practice. The practicing CRNA maintains his or her state license as a registered nurse, meets state advanced practice statutory or regulatory requirements, and maintains recertification as a CRNA.
Experience: When possible, we require all CRNAs to have at least five years' experience as a CRNA prior to being hired by Bitterroot Health


About our Community: Hamilton is located in southwestern Montana in the heart of the Bitterroot Valley, which lies between the Bitterroot Mountain Range and the Sapphire Mountains. Hamilton is the largest town and the county seat of Ravalli County with a population of about 45,000 people in the county. Hamilton is the perfect place to raise a family in a small-town atmosphere that still provides the amenities of a larger town. The Bitterroot Valley is perfect for individuals who enjoy hunting, fishing, hiking, skiing, golfing and snowmobiling. Montana is appropriately referred to as "The Treasure State" and Hamilton is one of Montana's finest treasures.
Bitterroot Health is proud to be an Equal Opportunity Employer.
Posted:
Friday, March 25, 2022
Closing:
Open until filled
Apply for this job