Certified Phlebotomist
Job number:
062122.2
Category:
Professional - Clinical
Facility:
Bitterroot Health
Department:
Laboratory
Status:
FT
Schedule:
FT
Shift:
36 hrs/wk
Description:
Certified Phlebotomist opportunity in beautiful Hamilton, Montana!!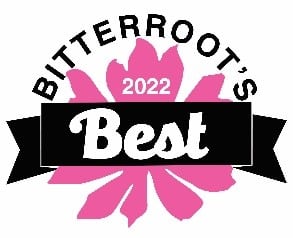 BITTERROOT HEALTH VOTED "BITTERROOT'S BEST EMPLOYER"
Bitterroot Health is seeking candidates for a Certified Phlebotomist position. The Phlebotomist must provide safe, effective, and competent phlebotomy procedure execution, with compassion and respect for human dignity and rights. The individual communicates effectively and coordinates work with other staff for maximum efficiency and quality of service, is responsible for assisting with answering phones and performing order entry duties, arranges for the efficient and orderly registration of outpatients/non-patients who have hospital based testing or procedures. The Phlebotomist insures that the patient information is collected and that patients are aware of hospital policies and procedures, interviews incoming patient or representatives and enters information required for registration into computer database, distributes appropriate information to ancillary departments, and provides coverage for all shifts as needed.
Minimum Qualifications:
Education: High school graduate or equivalent.
Licensures, Certifications, Registrations: Phlebotomy certificate by an approved professional association, such as ASCP, NCCT, or CPT-CCI. Or a Medical Assistant certificate with the National Health Career Association (NHA) or Certified Clinical Medical Assistant (CCMA).
Job Knowledge/Skills/Abilities: Ability to read and communicate effectively in English, additional languages preferred. Proficient computer skills.
Experience: One year experience as a Phlebotomist preferred.
Benefits: This position is eligible for bonus pay as follows:
Sign-on bonus: $500 paid to employee upon hire
Retention bonus: $500 paid to employee after 6 months of employment
About our Community: Hamilton is located in southwestern Montana in the heart of the Bitterroot Valley, which lies between the Bitterroot Mountain Range and the Sapphire Mountains. Hamilton is the largest town and the county seat of Ravalli County with a population of about 45,000 people in the county. Hamilton is the perfect place to raise a family in a small-town atmosphere that still provides the amenities of a larger town. The Bitterroot Valley is perfect for individuals who enjoy hunting, fishing, hiking, skiing, golfing and snowmobiling. Montana is appropriately referred to as "The Treasure State" and Hamilton is one of Montana's finest treasures.
Bitterroot Health is proud to be an Equal Opportunity Employer.
Posted:
Tuesday, June 21, 2022
Closing:
Open until filled
Apply for this job