Physican - Emergency Department
Job number:
#071322.5
Category:
Physician/Mid-levels
Facility:
Bitterroot Health
Department:
Emergency Department
Status:
FT
Schedule:
FT
Shift:
36 hrs/wk
Description:
Emergency Room Physician opportunity in beautiful Hamilton, Montana!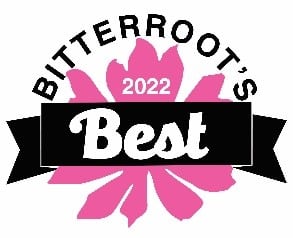 BITTERROOT HEALTH VOTED "BITTERROOT'S BEST EMPLOYER"
Bitterroot Health is seeking a Board Certified /Board Eligible Emergency Room Physician to join our Emergency team in beautiful Hamilton, Montana.
Position Details:
Rotating Shift Schedule with team of Emergency Physicians
Shifts Include:

Day Shift: 7:00 AM to 7:00PM (12 hours Shift)
Night Shift: 7:00 PM to 7:00AM (12 hour Shift);
Mid Shift: 12:30 pm to 8:30 PM (8 hour shift - may be called in early or asked to stay late up to 12 hours as needed)

Premium Pay for any hours worked over 416 hours per quarter.
Telestroke services are available.
Qualifications, Education, Training and Experience
Board Certification or Board Eligible in Emergency Medicine; current Montana License preferred
Benefits: This position is eligible for the full benefits package. Additional benefits include:
Signing and Relocation Bonus
Due and Subscription Allowance per year
CME Allowance per year with option to roll over one year within the contract term
Student Loan Repayment
Quality and Patient Satisfaction incentive compensation
4 weeks PTO (40 hours/week)
About our organization:
Bitterroot Health is comprised of a critical access hospital and 13 outpatient clinics. The hospital provides on call coverage of Orthopedics, Obstetrics & Gynecology, General Surgery, Urology, Gastroenterology, Nephrology, and Neurosurgery. Other services provided within the organization include Primary Care, Urgent Care, Interventional Pain, Dermatology, non-interventional Cardiology, ophthalmology, pain medicine, and ENT. In 2021 Bitterroot Health was recognized by the LOWN institute as the number one critical access hospital in Montana and the number four hospital in the United States based on overall social responsibility. The organization employs nearly 700 staff and provides services throughout the Bitterroot Valley with services offered in Darby, Hamilton, Corvallis, Victor, and Stevensville.
About our Community: The Bitterroot Valley is located in southwestern Montana and lies between the Bitterroot Mountain Range and the Sapphire Mountains. Hamilton is the largest town and the county seat of Ravalli County with a population of about 45,000 people in the county. The Bitterroot Valley is comprised of several communities such as Darby, Hamilton, Corvallis, Victor, Stevensville and Florence. The Bitterroot is the perfect place to raise a family in a small-town atmosphere with nearby "larger city" amenities. It is the perfect place for individuals who enjoy hunting, fishing, hiking, skiing, golfing and snowmobiling. Montana is appropriately referred to as "The Treasure State" and the Bitterroot Valley is one of Montana's finest treasures.
Bitterroot Health is proud to be an Equal Opportunity Employer.
Posted:
Wednesday, July 13, 2022
Closing:
Open until filled
Apply for this job