RN- Clinical Educator
Job number:
#111721
Category:
Nursing
Facility:
Bitterroot Health
Department:
Medical Clinics
Status:
FT
Shift:
40 hrs/wk
Description:
LPN/MA/ Clinical Nurse Educator opportunity in beautiful Hamilton, Montana!!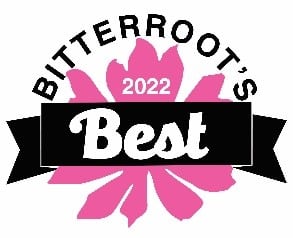 BITTERROOT HEALTH VOTED "BITTERROOT'S BEST EMPLOYER"
Bitterroot Health is seeking candidates to fill an LPN/MA/ Clinical Nurse Educator position.
The Clinic LPN/MA position involves direct and indirect patient care in the office/clinic setting. Provides care that meets the psychosocial, physical and general aspects of care; meets the communication needs of patient and family; provides care that reflects initiative and responsibility indicative of professional expectations, under the supervision of a medical provider. Maintains regulatory requirements, nursing and office/clinic policies, procedures and standards. Communicates with medical providers and team members about patient's clinical condition, including results of diagnostic studies and symptomatology.
The Clinical Nurse Educator will provide educational opportunities including orientation programs, individual development plans, in-service education and continuing education opportunities. Identifies individual and departmental needs through needs assessment tools and continuous quality improvement activities and arranges and/or presents program content.
Minimum Qualifications:
Education: For LPN a Montana state license is required. Medical Assistants must be certified through completion of an accredited NCCA (National Commission for Certifying Agencies) exam. RN may be considered; but must have a Montana state license.
Licensures, Certifications, Registrations: BLS or higher.
Job Knowledge/Skills/Abilities: Maintain high standards for patient care while assisting the medical provider. Ability to follow physician instructions; excellent interpersonal and communication skills; excellent organizational/time management skills and working cooperatively with all staff. Clinical staff will be required to follow policies/procedures/protocols and demonstrate adherence to the laws and regulations passed by official regulating bodies, general principles of ethical conduct and internal policies and procedures.
Experience: Negotiable
About our Community: Hamilton is located in southwestern Montana in the heart of the Bitterroot Valley, which lies between the Bitterroot Mountain Range and the Sapphire Mountains. Hamilton is the largest town and the county seat of Ravalli County with a population of about 45,000 people in the county. Hamilton is the perfect place to raise a family in a small-town atmosphere that still provides the amenities of a larger town. The Bitterroot Valley is perfect for individuals who enjoy hunting, fishing, hiking, skiing, golfing and snowmobiling. Montana is appropriately referred to as "The Treasure State" and Hamilton is one of Montana's finest treasures.
Bitterroot Health is proud to be an Equal Opportunity Employer.
Posted:
Wednesday, November 17, 2021
Closing:
Open until filled
Apply for this job