RN - Case Manager
Job number:
#011022.1
Category:
Nursing
Facility:
Bitterroot Health
Department:
Nursing
Status:
PRN
Shift:
as needed
Description:
Registered Nurse, Case Manager opportunity in beautiful Hamilton, Montana!!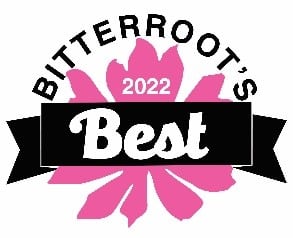 BITTERROOT HEALTH VOTED "BITTERROOT'S BEST EMPLOYER"
Bitterroot Health is seeking candidates to fill a Registered Nurse, Case Manager position. Case management utilizes a collaborative process of assessment, planning, facilitation, care coordination, and advocacy for options and services to meet an individual's health needs through communication and available resources to achieve high-quality and cost-effective outcomes.
Hospital Case Managers are professionals in the hospital setting who coordinates the overall interdisciplinary plan of care for a patient, from admission to discharge. They ensure that patients are admitted and transitioned to the appropriate level of care, have an effective plan of care and are receiving prescribed treatment. They act as an advocate for services and plans needed during and after the patient's stay.
Minimum Qualifications:
Education: Graduate of an accredited school of Nursing - BSN or AND.
Licensures, Certifications, Registrations: Basic Life Support and current Montana or compact license per Montana Board of Nursing Regulations. License in good standing without disciplinary action or investigation.
Job Knowledge/Skills/Abilities: Interpersonal skill to effectively communicate with all parties in the patient care environment. Desire and ability to contribute to the total patient experience, quality outcomes, and patient satisfaction. Knowledge of CMS Conditions of Participation and Transitions of Care. Computer Skills/EMR experience preferred.
Experience: 3-5 years direct patient care experience.
About our Community: Hamilton is located in southwestern Montana in the heart of the Bitterroot Valley, which lies between the Bitterroot Mountain Range and the Sapphire Mountains. Hamilton is the largest town and the county seat of Ravalli County with a population of about 45,000 people in the county. Hamilton is the perfect place to raise a family in a small-town atmosphere that still provides the amenities of a larger town. The Bitterroot Valley is perfect for individuals who enjoy hunting, fishing, hiking, skiing, golfing and snowmobiling. Montana is appropriately referred to as "The Treasure State" and Hamilton is one of Montana's finest treasures.


Bitterroot Health is proud to be an Equal Opportunity Employer.
Posted:
Monday, January 10, 2022
Closing:
Open until filled
Apply for this job