C.N.A. Tier II
Job number:
#102721.2, #102721.3
Category:
Nursing
Facility:
Bitterroot Health - Daly Hospital
Department:
Resource
Status:
FT
Shift:
36 hrs/wk
Description:
C.N.A. opportunity in beautiful Hamilton, Montana!!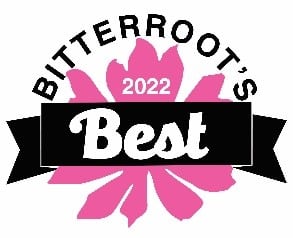 BITTERROOT HEALTH VOTED "BITTERROOT'S BEST EMPLOYER"
Bitterroot Health is seeking candidates to fill a C.N.A. Tier II position. A certified nursing assistant provides assistance to the professional nursing staff providing care to patients with various acuity across the age spectrum. Provides for activities of daily living by assisting with serving meals, feeding patients as necessary and ambulating, turning, and positioning patients. Maintains patient stability by checking vital signs, weight, blood glucose and records intake and output information. Collaborates with ancillary staff and communicates with care team and co-workers regarding patient condition. Participates in quality and performance improvement projects.
Minimum qualifications
Education: High School graduate or equivalent preferred
Licensure and Certifications: Current CNA license per State of Montana Regulations with certification in good standing without disciplinary action or investigation. Basic Life Support (BLS).
Job Knowledge/Skills/Abilities: Computer Skills/EMR experience preferred.
Experience: Resource CNA requires Tier II and completion of Tier III within 6 months of hire.
About our Community
Hamilton is located in southwestern Montana in the heart of the Bitterroot Valley, which lies between the Bitterroot Mountain Range and the Sapphire Mountains. Hamilton is the largest town and the county seat of Ravalli County with a population of about 45,000 people in the county. Hamilton is the perfect place to raise a family in a small-town atmosphere that still provides the amenities of a larger town. The Bitterroot Valley is perfect for individuals who enjoy hunting, fishing, hiking, skiing, golfing and snowmobiling. Montana is appropriately referred to as "The Treasure State" and Hamilton is one of Montana's finest treasures.
Bitterroot Health is proud to be an Equal Opportunity Employer.
Posted:
Thursday, October 28, 2021
Closing:
Open until filled
Apply for this job