IHI Reception/Scheduler
Job number:
063022.2
Category:
Administrative/Clerical
Facility:
Bitterroot Health
Department:
Cardiac & Pulmonary
Status:
FT
Schedule:
FT
Shift:
40 hrs/wk
Description:
International Heart Institute Receptionist opportunity in beautiful Hamilton, Montana!!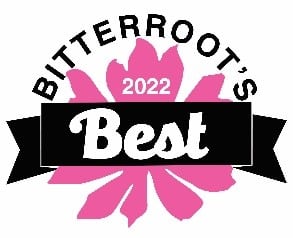 BITTERROOT HEALTH VOTED "BITTERROOT'S BEST EMPLOYER"
Bitterroot Health is seeking candidates to fill a receptionist position in our International Heart Institute. The IHI Receptionist acts as receptionist / scheduler to Inpatients, Outpatients and Physicians utilizing the departmental services, performs such clerical duties as answering phones, typing forms, filing, logging daily patient work, processing of reports and image data management, greets Outpatients, schedules appointments and provides patients with the appropriate examination "prep forms", and participates in QI activities. Performance of duties must sincerely and positively reflect consideration, concern, and inspire confidence whenever interacting with another person, as a patient, client, visitor, member of the Medical Staff or another employee. Job duties must be performed in manner consistent with Bitterroot Health's Mission.
Minimum Qualifications:
Education: High school diploma or equivalent.
Job Knowledge/Skills/Abilities: Must have typing, computer and related skills. Basic understanding of Medical Terminology preferred. Must have the ability to carry on many functions in an organized manner at the same time, i.e., answer phones, schedule exams, give verbal reports, create necessary paperwork. Excellent attention to detail; organizational skills and multitask capability. Must be able to understand written and oral instructions pertaining to scheduling and physician requests. Ability to read and communicate effectively in English. (Additional languages preferred).
About our Community: The Bitterroot Valley is located in southwestern Montana and lies between the Bitterroot Mountain Range and the Sapphire Mountains. Hamilton is the largest town and the county seat of Ravalli County with a population of about 45,000 people in the county. The Bitterroot Valley is comprised of several communities such as Darby, Hamilton, Corvallis, Victor, Stevensville and Florence. The Bitterroot is the perfect place to raise a family in a small-town atmosphere with nearby "larger city" amenities. It is the perfect place for individuals who enjoy hunting, fishing, hiking, skiing, golfing and snowmobiling. Montana is appropriately referred to as "The Treasure State" and the Bitterroot Valley is one of Montana's finest treasures.
Bitterroot Health is proud to be an Equal Opportunity Employer.
Posted:
Thursday, June 30, 2022
Closing:
Open until filled
Apply for this job